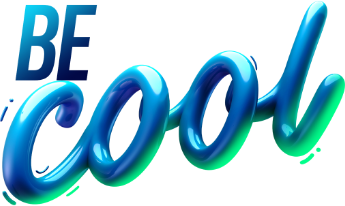 Switch to Epson Technical Printers


for a more sustainable future
Higher page yield, less wastage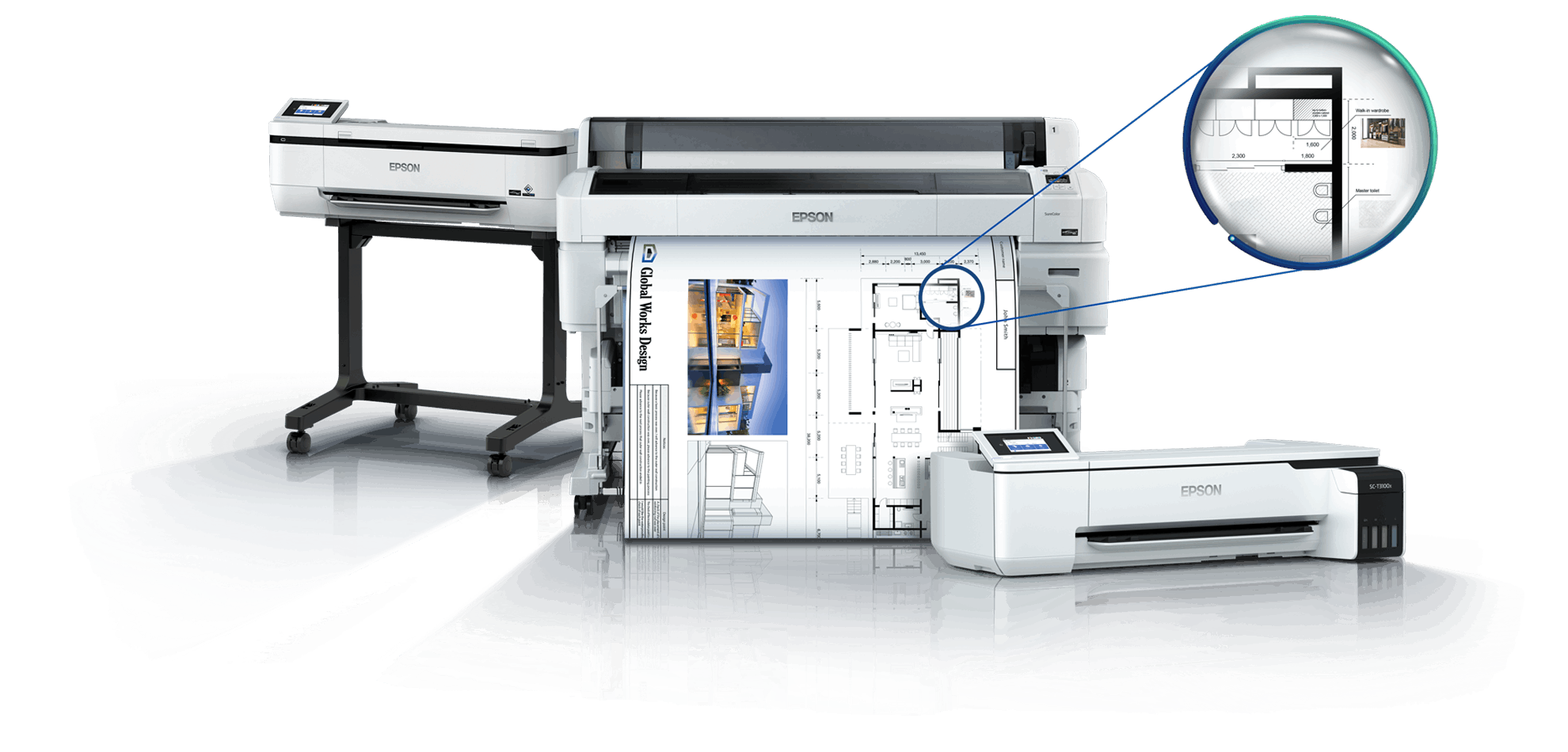 Technical printers for CAD documents
Produce big, accurate prints with a smaller impact. Epson Large Format Technical printers include high-yield ink bottles with refillable ink tanks* so you can now maximise productivity and minimise wastage for more sustainability.

High-speed printing for higher productivity

Refillable ink tank* uses high-yield ink bottles for reduced waste

Compact for space-saving efficiency and mobile workflows
Delivering reliability down to the details
Designed, developed, and built from the ground up by Epson engineers; our T-Series printers come equipped with PrecisionCoreTM printheads and UltraChrome XD2 pigment ink that together deliver precise printouts down to the detail.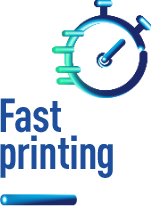 High speed meets
high quality
Your next A1 printout is about to get blazingly fast - up to 22 seconds (fastest speed in the T-series range). Print it to believe it.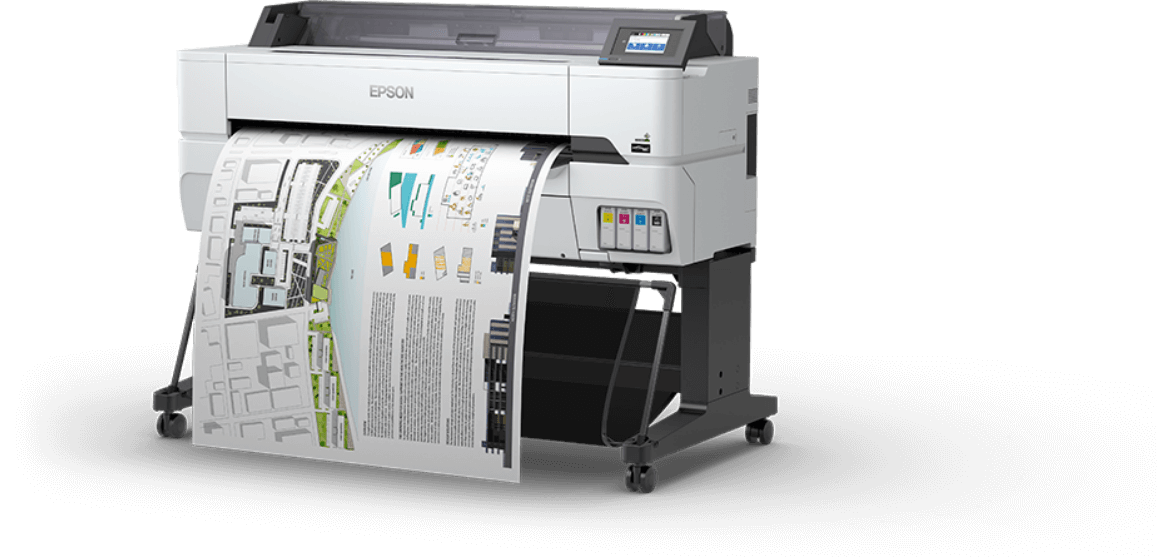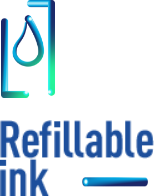 Built for
sustainability
Epson Large Format Printers are built to make the sustainable choice a simple one. T3130X comes installed with an ink tank system that is refillable using high-yield ink bottles. You can produce large format prints at full productivity with high print accuracy, whilst lowering your environmental impact and keeping costs low.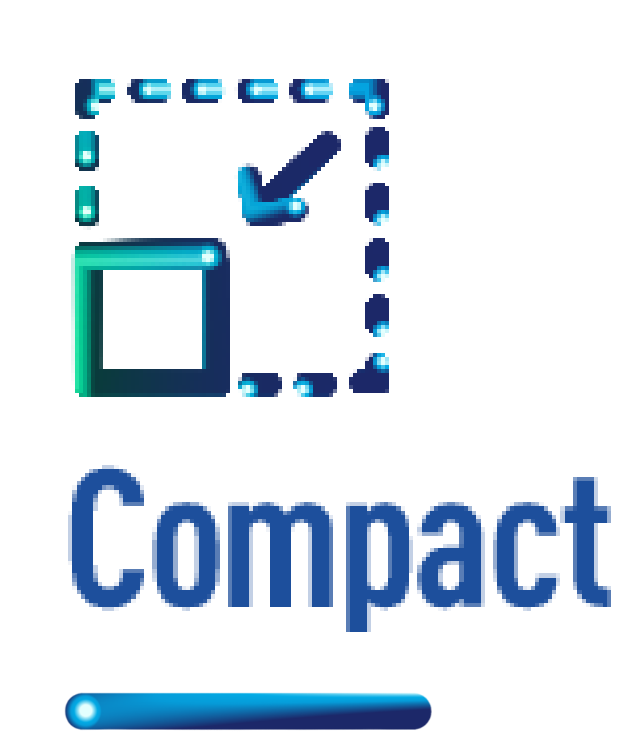 Compact, user-friendly design
Epson SureColorTM T-Series printers have a compact and user-friendly design that allows you to maximise space and efficiency, in addition to excellent print performance.
Precision meets productivity
Easily print from anywhere in the office with our printers' built-in wireless connectivity. Our T-Series printers are equipped with next generation Thin-Film Piezo (TFP) technology for superior reliability. These printers are fitted with PrecisionCoreTM Micro TFP printheads that offer fine-tuned precision, enhanced output quality, excellent durability, and high speed.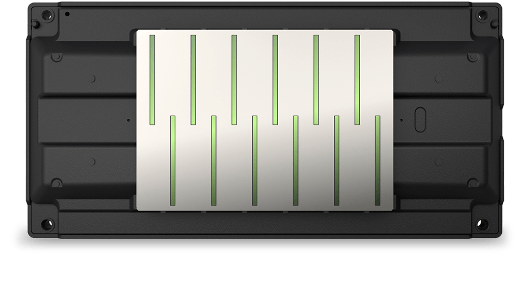 All-pigment ink for all-weather prints
UltraChrome XD2 Pigment Ink delivers accurate and crisp prints—especially suited for the printing of vector images or luster data on plain paper and special media. The water resistant all-pigment ink achieves less bleed-through and withstands harsh weather conditions compared to dye-inks.
Find the right fit for your business with our range of T-Series printers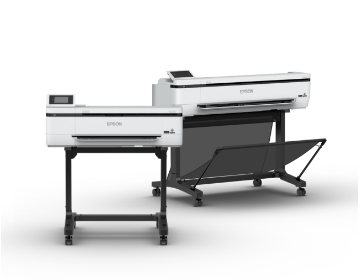 Ideal for SOHO
SureColor SC-T3130/5130 series
Epson SureColor SC-T3130/5130 series technical printers are the ideal printing solution for Small Office, Home Office use. Suitable for a range of printing needs, from CAD documents and brochures to posters, and education materials.
Designed with small offices in mind, these printers feature an Auto-Switch Function that enables seamless switching between roll paper and cut paper, bypassing the need for a second printer that prints A3/A4 sizes.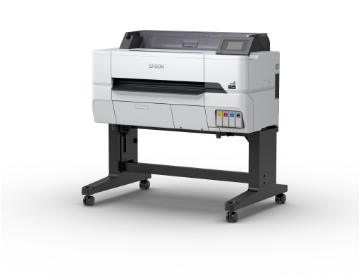 Engineered for High-Speed Office Productivity
SureColor SC-T3435/T5435 series
Sleek and minimally designed, the SureColor SC-T3435/T5435 series printers fit into tight workspaces effortlessly while providing high-speed print performance and accuracy in every print.
Engineered to enhance work processes, and with the ability to print accurate line placements, these printers meet the ideal printing solution for blueprints, schematics, architecture drawings, interior design drawings, advertisements, point-of-sale posters and more. These printers also come with built-in wireless connectivity, so you get high-speed printing with a touch of your smart device.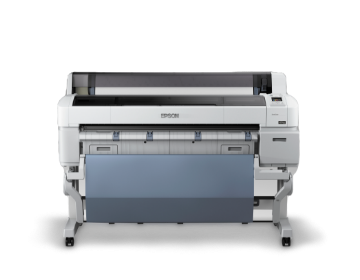 Going Big on Versatility
SureColor SC-T3270/5270/7270 series
Designed with the engineering profession in mind, Epson SureColor SC-T3270/5270/7270 series printers are ideal for enterprise-grade precision and print performance.
These printers deliver stunning print quality and precision and are available in dual-roll and multifunction configurations, ideal for printing architectural plans, maps or 3D renderings.
What's more, these printers offer competitive cost-per-page, low TCO print thanks to its high-capacity ink cartridges which are available in sizes from 110ml to 700ml.
Talk to us
For more information or to request a demo, please complete the form below.
*Refillable ink tank is only applicable to SC-T3130X
**Print speed is based on the SC-T5435.