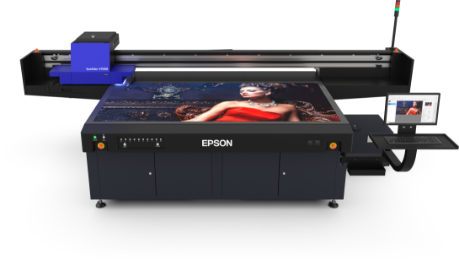 Signage printer
SureColor SC-V7000
VIBRANCE MEETS VERSATILITY
Epson's SC-V7000 UV flatbed large format printer produces accurate, colour consistent, and scratch-resistant* prints in stunning colours. Ideal for the creation of impactful, high-value signages and striking POS displays for outdoors, indoors, and wall applications.
This large format UV printer prints on a wide variety of substrates including canvas, vinyl, aluminum composite boards, textiles, and more.
*Some substrates requires pre-treatment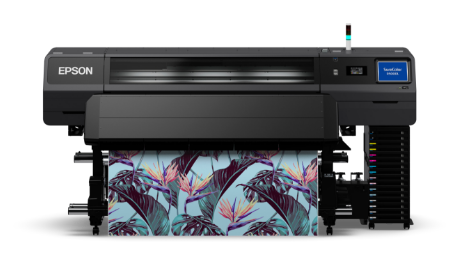 Signage printer
SureColor SC-R5030L
PRODUCING VIBRANT PRINTS RESPONSIBLY
Thanks to Epson's water based UltraChrome RS ink, the SC-R5030 and SC-R5030L printers offer wide substrate support, making them the ideal choice for signages, pro-graphics printers, design agencies, wallpapers, canvases and commercial print houses. The odourless water-based ink enables the use of printed applications in sensitive environments such as schools, hospitals and hotels, as well as outdoor applications that require extreme durability.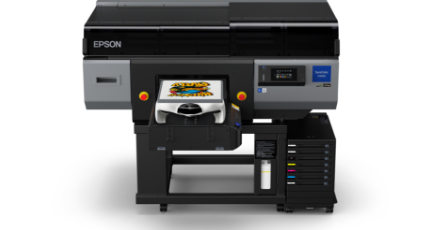 Textile printer
SureColor SC-F3030
ROBUST INDUSTRIAL-LEVEL DIRECT-TO-GARMENT PRINTER
The Epson SC-F3030 delivers world-class print quality ideal for T-shirt printing, complete with exceptional productivity that the textile industry demands.
Garment print businesses can now enjoy a low total cost of ownership with minimal downtime thanks to the self-repair function and Epson Cloud Solution PORT feature.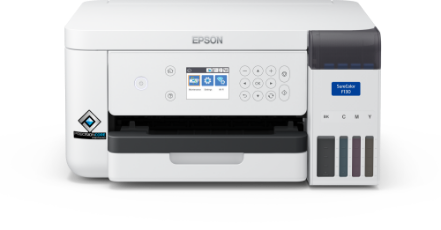 Textile printer
SureColor SC-F130
GO FOR A TOTAL SOLUTION WITH STUNNING PRINT QUALITY
The SC-F130 is designed for dye sublimation on both rigid and textile, producing stunning results with high durability. The first of Epson's genuine A4 dye-sublimation printer solutions, the SC-F130 is compactly designed and serves as the ideal solution for high-quality and short-run applications and offers businesses a low-cost entry to the novelty gifts industry.